Description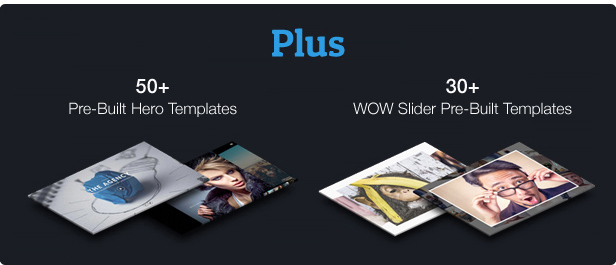 BeTheme – HTML Responsive Multi-Purpose Template
Welcome to the most complete, comprehensive and flexible HTML website template, for any business or personal website. With more than 380 pre-made, ready to use layouts, this is the perfect HTML solution for a huge variety of markets and business types. Simply choose the theme and grid layout that suits your needs, customize effects, headers, sliders and sidebars, choose from tons of useful elements (columns, blockquotes, buttons, and many more!), and use as many of our pre-configured pages as you like. Every template is fully responsive and retina ready, so your creation is guaranteed to look great and work perfectly on any device.
Professional HTML Website Template for Business
Whatever your industry – from science and medical to beauty and cosmetics, law or marketing to architecture and electrics – it's never been easier to create a professional website that does your brand justice. Our fully responsive and ready to use layouts include a wide range of templates that are perfect for anything from florists to finance, design and décor to digital and software, and many, many more! Choose from multiple grid layouts and pre-configured pages, such as About Us, How It Works, Press and Careers. For professional, comprehensive business websites that make an impact.
Customizable HTML Website Template for Bloggers
Create a blog that is as unique as you are! Our vast selection of pre-made layouts make it easier than ever to find and customize the perfect theme; including travel, journalism, science, entertainment, sport, food, fashion, culture, politics, school/university, and loads more! With multiple grids and elements to choose from, you can personalize your page layout and sidebar in seconds, and add pre-configured pages such as About Us and social media links.
Perfect HTML Website Template for Creatives
Whether you're an artist, typographer, digital or creative agency, web designer, interior designer, storyteller, tattoo artist, musician or photographer, you want to show off your work in style. Our fully responsive and retina ready layouts are perfect for showcasing your creative talent; including smooth scrolling and parallax effect. Our pre-configured pages, such as Contact, Our Team, Gallery and social media icons make it even easier for you to tell your story and get noticed.
Dynamic HTML Template for Entertainment Websites
Our entertainment layouts range from fitness and games, to leisure and music, to travel and safari. Choose the template that suits you – whether it's bold and extreme, or calm and leisurely – and fully customize your page with elements such as headers, sidebars, columns, maps, blockquotes and buttons. Bring entertainment to life with 22 different scroll events, and a smooth and reliable parallax effect.
Versatile HTML Website Template for Stunning Portfolios
BeTheme includes multiple different layouts that have been specifically designed as stunning portfolios. These HTML templates are the perfect choice for painters, photographers, carvers, gardeners, designers, and creatives of all shapes and sizes. Your portfolio is personal to you, so it's only right that you should have complete control over layout (boxed or full width), header and sidebar configuration, scrolling effects, and every other element on the page. BeTheme even includes a Revolution Slider ($16 value), and a pre-configured Gallery page.
Great HTML Website Template for Your Online Shop
Choose from multiple grid layouts and decide how best to showcase your products. With a Revolution Slider included, as well as smooth scrolling and customizable scroll events, you can guide visitors through your online store seamlessly, and show off your products in your own way. Pre-configured pages include an Under Construction page, and fully functional forms. Your shop is fully responsive, so you can be sure that it will look great on mobile devices too!
All New Hero Sections
The BeTheme website template has a whole collection of built-in slider effects and page sections, using the premium Revolution Slider, so that you can really make your website stand out from the crowd. From smooth carousels, to full-width layouts, dynamic parallax and integrated video or social stream – you decide how your visitors interact with your site, and how it speaks to them. Perfect for eye-catching, unforgettable websites, from fine dining restaurants to action-packed gyms, creative design to travel and adventure, and everything in between.
More features are constantly added to keep BeTheme template as the most flexible and powerful responsive website HTML template ever!
Note: The WordPress version is available here.
Template Features:
Multiple grid layouts
Widgetized Top Area (click on arrow in right top corner to see how it works)
Unlimited menus (you can choose different menus for different pages)
Customizable entry effects on scroll (choose between 22 different entry effects)
Multiple header versions
Under Construction / Maintenance Mode & Blank Page
One page website possibility with nice scroll effect
Smooth & reliable parallax effect
E-Commerce layouts – create own e-commerce store (working cart script not included)
Mega Menu

Setup rows and columns
Use titles under columns or not
Icons in menu items are available

Sticky Header – can be turned on/off
Fully Responsive – just check how great it works on mobile devices
Retina Ready – Looks great on tablets and mobile devices
Working Forms
Revolution Slider included – $14 value
WOW Slider included – $69 value
Multiple Blog Layouts
Multiple Portfolio Layouts
Fully customizable – easily change the color of nearly every element you see with CSS
Over 300 vector icons included
Choose layout (boxed or full width)
Easy to use for any type of website
100% Responsive Design
Tons of elements (Choose between columns, maps, our team, blockquotes, buttons and much more…)
Many pre-configured Pages

Contact page
About us page
Carrers page
Error 404 page
Features page
Gallery page
Help center page
How it works page
Our team page
Press page
Pricing page
Sidebar page
and much more…

Unlimited sidebars for pages
Subheader background images support
Custom logo, Retina logo & favicon support
Dedicated subpages
Google Maps support
Grid Based Layout
Social media icons
Custom footer menu
HTML5 / CSS3
Cross browser compatible
Full documentation included
Layered homepage PSD-file included into package
17 PSD UI Kit included
380+ layouts
Resources Used
YouTube
Vimeo
PhotoDune
flickr
originalmockups.com
freepsdfiles.net
Please note: Images used in our demo site are not included in the download.
Need Support?
If you need help with your template after purchase please start a post on our support forum. You will need your purchase code so we can verfiy your purchase, get your purchase code from your downloads tab while logged into your ThemeForest account.
Changelog

v5.5.1 11.09.2018
    Fix: minimal2 menu fix 

v5.5 10.30.2018
    Added: layouts "agency3", "burger2", "cakes", "car2", "clinic3", "coffee3", "gunrange", "internet2", "renovate3", "restaurant3", "school2", "tailor2" 

v5.4 09.17.2018
    Added: layouts "builder2", "beauty3", "vet2", "navigation", "interior3", "movie2", "interior4", "erp", "insurance2", "recipes2", "drone", "estate2", "football", "lawyer4" 

v5.3 08.15.2018
    Added: layouts "landing 2", " creative 3", "minimal 2", "company 3", "band 2", "supplier", "product", "cryptocurrency", "sportsman", "county" 

v5.2 06.18.2018
    Added: layouts "Barman", "Kindergarten 2", "Coffee 2", "Gym 2", "Eco 2", "Garden 3", "Fantasy", "Church 2", "Funeral Home", "Security 2" 

v5.1 06.11.2018
     Added: layouts "universe", "event2", "tea2", "thriller", "architect3", "adventure", "repair2", "accountant3", "company2", "simple2" 

v5.0 04.19.2018
     Added: layouts "hairdresser", "mechanic 3", "fitness 2", "actor", "clothing", "dietician 2", "resort", "bar 2", "museum 2", "accountant 2" 

v4.9 03.21.2018
     Added: layouts "photography", "web dev", "yoga 2", "birthday", "ecobeef", "app 3", "decor 2", "lawyer 3", "farm", "hotel 3" 

v4.8 02.12.2018
     Added: layouts "robotics", "car wash", "gsm service", "snowpark", "wanderer", "pizza 3", "cv", "winter"          

v4.7 1.11.2018
    Added: layouts "stylist", "company", "bistro 2", "music 2", "language 2", "employment", "watchmaker", "pay", "animals 2", "artist 2" 

v4.6 12.12.2017
    Added: layouts "developer 3", "personal trainer", "detailing 3", "carpenter 2", "internet", "airport", "salmon", "detailing 2", "drawing", "mockup", "denim", "manicure", "meeting", "vegetables", "meat", "cafe 2" 

v4.5 9.25.2017
    Added: layouts "repair", "it", "clinic2", "code", "assistance", "game", "sushi2", "tiles2", "hiphop", "spa2", "marina", "3d", "upholsterer" 

v4.4 6.27.2017
    Added: layouts "loans 2", "philharmonic", "garden 2", "wedding videos", "far east", "craft beer" 

v4.3 5.27.2017
    Added: layouts "animal shelter", "elearning" 

v4.2 5.13.2017
    Added: layouts "artist", "oculist" 
    Added: checkout page template

v4.1 4.29.2017
    Added: layouts "productions", "sportclub" 

v4.0 4.15.2017
    Added: layouts "diet", "boutique" 

v3.9 3.30.2017
    Added: layouts "stone", "guesthouse" 

v3.8 3.13.2017
    Added: layouts "betheme", "wildlife" 
    Added: new main pages in "theme" folder

v3.7 2.22.2017
    Added: layouts "dentist 2", "restaurant 2" 

v3.6 2.08.2017
    Added: layouts "furniture 2", "creative 2" 

v3.5 1.25.2017
    Added: layouts "wine 2", "detailing" 

v3.4 1.11.2017
    Added: layouts "active", "home" 

v3.3 12.27.2016
    Added: layouts "musician", "corporation", "shoes" 

v3.2 12.13.2016
    Added: layouts "developer 2", "fireplace", "xmas 2" 
    Updated: revolution slider version

v3.1 11.16.2016
    Added: layouts "biolab", "herbal", "snapshot", "wallet", "surveyor", "couturier", "training" 

v3.0 9.25.2016
    Added: layouts "logistics", "moto" 

v2.9 9.14.2016
    Added: layouts "pizza 2", "hifi" 

v2.8 8.30.2016
    Added: layouts "lawyer 2", "ebook" 

v2.7 8.09.2016
    Added: layouts "tailor", "watch" 

v2.6 7.25.2016
    Added: layouts "writer", "biker" 

v2.5 7.11.2016
    Added: layouts "barber 2", "mechanic 2", "good food" 

v2.4 6.16.2016
    Added: layouts "minimal", "agency 2" 

v2.3 5.31.2016
    Added: layouts "seo 2", "medic 2", "smarthome", "underwater" 

v2.2 5.08.2016
    Added: layouts "architect 2", "car", "makeup", "wedding 2" 

v2.1 4.27.2016
    Added: layouts "technics", "aquapark" 

v2.0 4.20.2016
    Added: layouts "print", "perfume", "movie", "eco" 

v1.9 4.05.2016
    Added: layouts "bistro", "ngo", "casino", "pharmacy" 
    Added: new  functional form for hotel2 demo
    Fixed: shop image popup

v1.8 3.22.2016
    Added:  layouts "hr", "pets", "music", "vpn" 

v1.7.5 3.16.2016
    Updated: mobile level CSS

v1.7 3.10.2016
    Reset: "band" countdown timer
    Fixed: missing closing head tag on "steak" 
    Added:  layouts "tiles", "freelancer", "lifestyle", "app2", "kebab", "holding" 

v1.6.5 2.23.2016
    Fixed: broken CSS class

v1.6 2.20.2016
    Added: layouts "tea", "toy", "charity 2", "carpenter" 

v1.5 2.15.2016
    Added: WOW Slider script & layouts
    Fixed: retina logo for "simple" 

v1.4 2.06.2016
    Added: layouts "sushi", "accountant", "mining", "retouch" 
    Added: additional comments to html elements
    Added: bootstrap responsive utility CSS styles
    Changed: email.js file
    Fixed: w3c validation errors

v1.3 1.27.2016
    Added: 50+ pre-build revolution slider hero section templates

v1.2 1.20.2016
    Added: layouts "fitness", "painter", "beauty2", "design2" 

v1.1 1.15.2016
    Fixed: contact form
    Fixed: drop down search box layout
    Fixed: "adagency" isotope
    Fixed: retina logo on scroll for "university", "sport", "recipes", "factory" 
    Fixed: "store" on scroll sticky nav
    Fixed: retina logo for "estate", "design" 
    Updated: CSS structure (global CSS moved to global.css file)
    Added: layouts "kindergarten", "ski", "blogger2", "service", "firm", "interior2", "industry", "journey", "science", "carver" 

v1.0 12.26.2015
    Initial release

After Purchase
See the documentation for quick setup tips
Please rate BeTheme HTML template to help spread the word! (from your downloads tab)
Questions? Visit our support forum for help.
Follow us on ThemeForest, Facebook, and Twitter for updates!